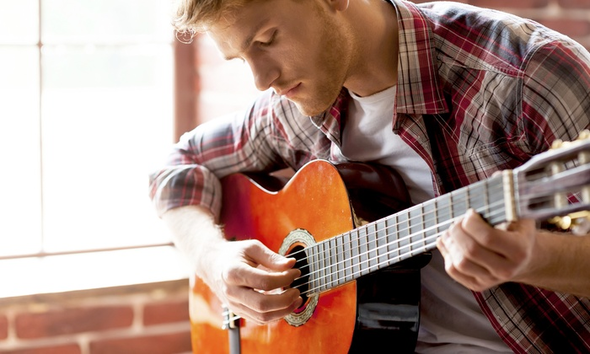 Description
Mega Master Guitar Lesson Series
You'll be

PLAYING

GUITAR

in less than

ONE

HOUR

from now!!
No, you won't be a brilliant Guitar Player yet, but you'll
finally be on your way with this incredible program!
- 305 video segments, 40+ hours of HD Video Instruction on different aspects of playing the guitar such as for example: acoustics, reading music, guitar geography (learning the fretboard, ear training for melody and harmony, guitar techniques such as strumming, figerpicking and introduction to blues guitar, country fingerstyle, solo and lead guitar.
- 'step-by-step, note-by-note, and chord-by-chord ' Teaching Method. How to grab it, own it, and rock it on the acoustic guitar.
- conducted by Head Instructor Neil Hogan who played with many, world-class celebrities and Grammy Award Winners (Laurence Juber), multiple Grammy Nominees (John Redbourn, Neil DeGrassi, Keola Beamer) and collaborated with a Platinum Album Artist – Al Stewart.
Neil Hogan was also featured in music magazines, national newspapers, and was an active member of both NAMM and BMI. He recorded 6 albums and played in a dozen more. Neil is also Founder and Artistic Director of the International Guitar Camp