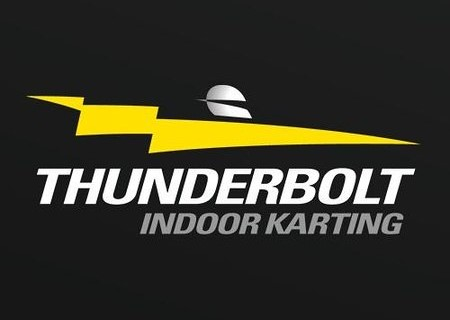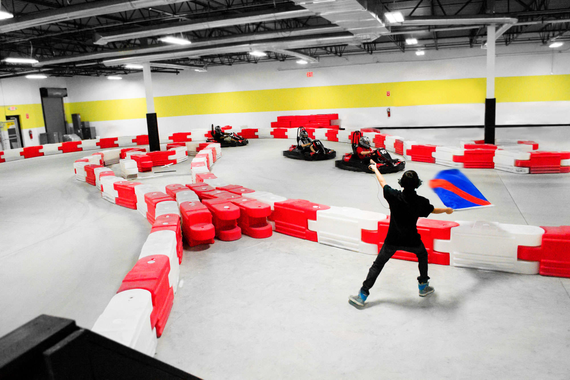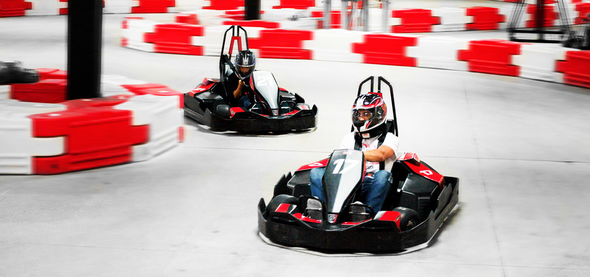 Description
Thunderbolt Indoor Karting
Where the Winners Go for Fun
When was the last time you let loose? Whether you're looking for a place to host your next business party or the next afternoon you have free, Thunderbolt Indoor Racing is the premiere place for high-speed entertainment in Richmond. Reawaken your sense of competition. Challenge yourself to reach top speeds. Feel a surge of adrenaline you haven't felt in years as you zip around our track and cross that checkered line at the end of your final lap.
Our Customers Always Win
Your racing experience is our number one priority. We want you to be completely comfortable when on our tracks, which is why we've created a consistent, customer-first environment you can rely on. We're committed to providing an upscale, premium racing experience every time—no cutting corners. We'll train you on the ins and outs of our facilities and karts before you race, and will have members of our friendly staff on-call to help with anything you may need while you're there. At Thunderbolt, you can expect the same thrilling experience every time you come to race.
We're Clean and Green
We want to make the racing experience as enjoyable and exhilarating as possible for every customer who walks through our doors. That's why we use electric karts over gas-fueled karts, which are not only faster but are more eco-friendly and comfortable for racers and spectators alike than their counterparts. When you go electric, you encounter no gas smells, no grease stains, and no carbon dioxide fumes that need to be ventilated. And even better, you actually go faster than you would in fuel-powered options.
Something for Everyone
Electric indoor karting appeals to the competitive spirit in all people. Families can make new memories together. Companies can foster office bonding with a little innovative team-building and friendly competition. Speed demons can hone and sharpen their skills, friends can celebrate birthdays in a way that's new and exciting, and girls' nights out take on an entirely new form. Whatever the reason for your visit, you can feel confident knowing you're in for a premium racing experience you can't get anywhere else.