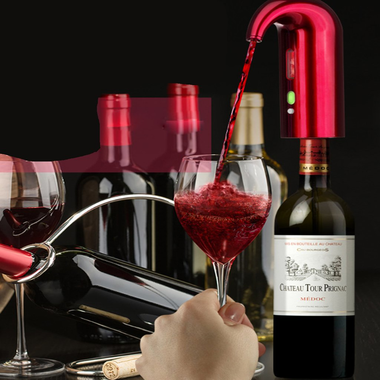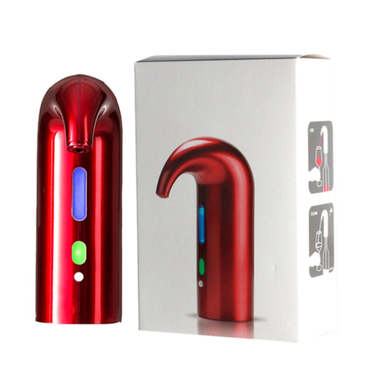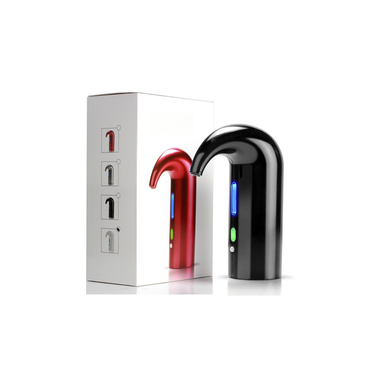 Description
Add life to your wine in 30 seconds with this Wine Oxygenator.
Why use the chunky and bulky old over-the-counter wine aerators or decanters that take up counter space in your bar or kitchen and most certainly spill your expensive wine and make a mess. This Wine Oxygenator is more fun and efficient, and small to fit in the palm of your hand with the same mechanism found in the most expensive machines. It effortlessly separates the oxygen from a bottle of wine with a press of a button, assuring a smooth pour and the perfect glass of wine with a more enjoyable taste every time, guaranteed.
Designed to fit with any wine bottle, it keeps the It's a great gift to those looking to enhance their wine-drinking experience with more complexity and a smoother taste of perfect red wines. Wine On Tap is not just for wine, it also works great with Champagne and other fine liquors. Be the bartender for your friends at your in-home wine cellar with the Wine On Tap, the Wine Oxygenator For Smoother Taste, and enjoy the crisp and fresh, fruit-forward flavor of your favorite wines always!
Details: Made of eco-friendly material that looks cute and luxurious.
Easy to use, one-button operation.
Oxygenates wine in seconds, making it more flavorful.
Smoothly pours the drink into your glass, avoiding spillage or mess.
To clean the tube, fill up an empty bottle with water, dispense water through the spout over the sink and it cleans itself.
Fits in the palm of your hand save storage space.
Built-in lithium battery.