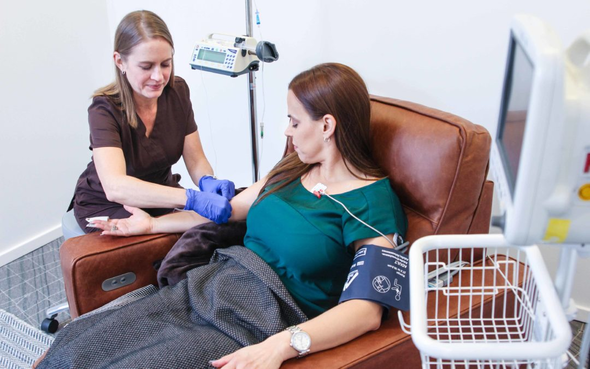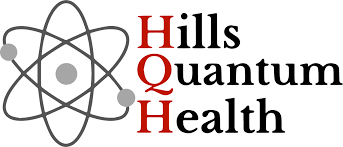 Description
Ketamine is approved by the FDA for use in children and adults for anesthesia and as a pain reliever during medical procedures. When administered in a low-dose infusion, ketamine is a medication that may provide relief of symptoms of depression, anxiety, post-traumatic stress disorder (PTSD), acute and chronic pain. Ketamine's use for treatment of pain, depression or other mental illnesses is off label. Off-label use of medications is legal and very common. In fact, about one in five prescriptions written in the US today is off label.
Why Is Ketamine Being Recommended? Numerous studies show that ketamine may be helpful in the treatment of depression, anxiety, PTSD, acute and chronic pain. When administered by vein over a period of 40 minutes up to 4 hours (called an infusion), ketamine may help improve symptoms rather quickly. Improvements may last several days up to a few months. A series of infusions is recommended so that symptom relief has a longer duration of action. While the goal is improvement of symptoms, individual results cannot be guaranteed.
What Will Be Done? You will be receiving ketamine by IV Infusion. This means an IV catheter will be inserted into a vein of your hand or arm and a ketamine fluid will be dripped into the vein. During the infusion, your level of sedation, blood pressure, heart rate, oxygen concentration, heart rhythm and respirations will be monitored. After the treatment, you will need time to recover in the office and may take some sips of fluid during the recovery period. For depression, current research recommends that you receive 6 treatments over about two weeks as the primary treatment episode. Additional maintenance treatments may or may not be suggested, occurring about once a month, or less frequently as recommended by your infusion provider. For pain, the frequency of Ketamine infusions is based on your specific type of pain and response to therapy.
The most studied protocol for depression consists of starting with a series of six 40-minute infusions. Most studies conducted to date have sought to validate and improve upon the first study from Yale University in which participants with treatment resistant depression were administered a single 40-minute ketamine infusion at 0.5mg/kg. Following the success of this study from Yale, researchers began to study how to increase the duration of effect. They discovered that a six-infusion protocol was able to extend the duration of the antidepressant effects. The six-infusion protocol is now the most used protocol.
After the first infusion series of six infusions the patients return for "booster" or "maintenance" infusions on an as needed basis. These booster infusions last an average of 2-5 weeks. In rare cases some patients have experienced up to three months or longer of antidepressant effects before feeling like they need to return for their first maintenance infusion.
The Journal of the American Medical Association Psychiatry article "A Consensus Statement on the Use of Ketamine in the Treatment of Mood Disorders" provided for download in this section, was published in March of 2017. This article describes some basic guidelines and recommendations for the administration of ketamine for the treatment of mood disorders. It is an article that every ketamine clinic provider must read and use as a basis for their practice. One key item to note, is that the authors recommend dosing on ideal body weight once BMI is over 30. There are some other recommendations and parameters in the article and so I will not go over them again here, please read the article.
When you begin to study the ketamine infusion protocols for ketamine infusions for chronic pain you will find that studies vary dramatically in their dosage, duration, and frequency. Some studies have researched continuous multi-day infusion outcomes with doses high enough to justify ICU admission and intubation, while other studies have attempted to determine the efficacy of low dosed and shorter duration infusions.
Ultimately, we created a protocol to maximize efficacy and duration of effect while at the same time being cognizant of patient safety and the fact that we are an outpatient clinic. We typically start chronic pain patients on a 5-day protocol of 4-hour infusions, we always check a comprehensive metabolic panel (CMP) prior to the start of a chronic pain infusion. This is because of reports of transient elevations in liver enzymes. We check the CMP primarily to establish baseline liver function. Our first chronic pain infusion is typically started at 0.5mg/kg/hr and then titrated up as needed based on self-administered pain scales. In my clinic the dose is increased to no more than 1.2 mg/kg/hr. At higher doses we do see some mild dissociation effects which in most cases are easily managed through verbal reorientation and redirection. The need for anxiolytics can be easily mitigated by using verbal methods to reorient the patient and redirect the patient's thought process. Ketamine therapy needs a referral from your pain management/psychiatric or primary care provider prior to treatment. See attached referral form that can be given to your provider.