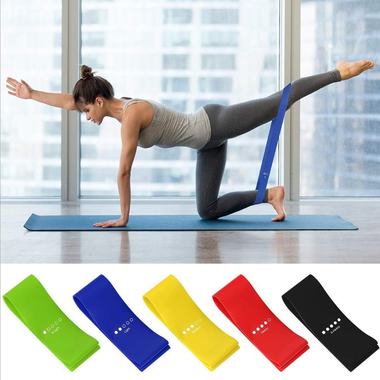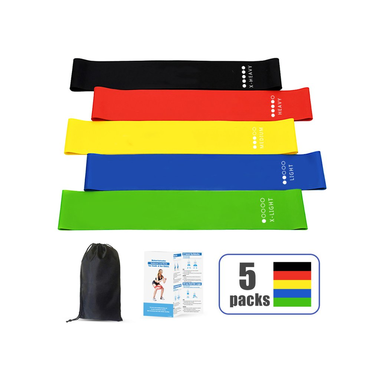 Description
Sports Pro or a beginner, exercise easily and efficiently at home while watching your favorite shows or at the office in the lunch hour. Whether you enjoy a good yoga session stretching your body or pilates flexing your muscles, these latex bands can give the same fitness goals and results you get from a vigorous workout at a professional gym, only at a fraction of the cost. With strength levels clearly marked on them, these bands motivate you to exercise on several different levels from light to medium and heavy to extra heavy duty level in order to achieve complete fitness! We have heard a sound mind lives in a sound body. Work to align your posture and find your inner strength with Flex And Stretch…
DETAILS: These 5 bands are made of 100% natural Latex material.
Activity levels marked on the band give resistance goals.
Flexible and stretchable bands make complete body workouts easy and effective.
Great for yoga, pilates, crunches, planks, and more to tone your body.
It comes in a carry pouch with easy to follow instructions.