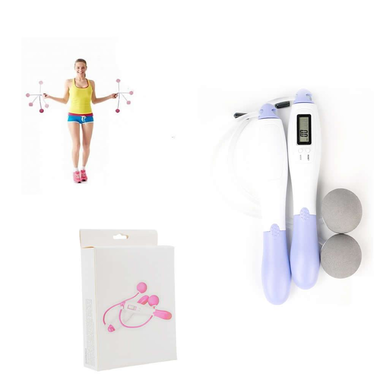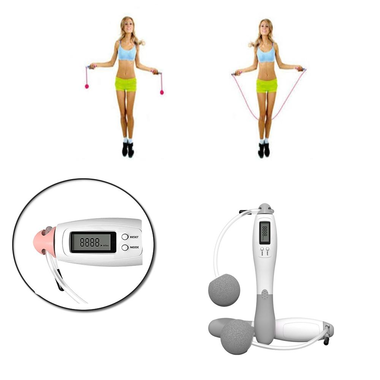 Description
The HOME GYM FULL BODY EXERCISER.
Perfect for your home gym or for your exercise room. An Electronic Cordless Jump Skip Rope for everyone. The virtual rope is easy to use, helps you in exercising and also monitoring your body fat and keeping track of it. It has a built in modes to set your jump rope regimen daily. It keeps count on the number of times you have jumped and skipped the rope.
The Cordless Jump Rope features
• Grooved handles for nice grip on the cordless jump rope.
• KCAL – Calorie counter that shows calories burned.
• Jump Skip counter.
• Weight setting.
• Easy to carry and store for travel.
• Auto shut off mode when not in use.
• Exercise routine setup to sound an Alarm alert when reaching that set point.
Works on button Cell batteries included and installed.