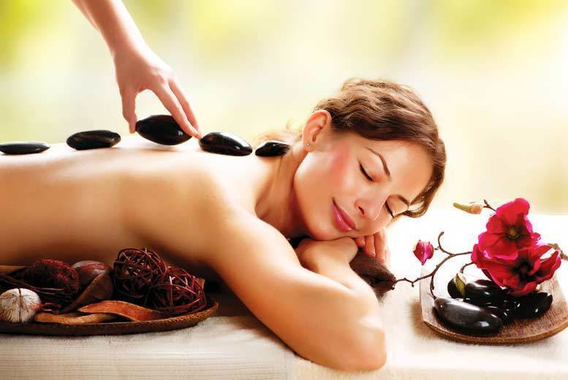 Description
What is a Hot Stones Back Treatment?
A Hot stones back treatment is very similar to a basic back treatment. It includes a cleanse, massage, mask, and exfoliation. However, it includes the placement of hot stone of the back. Usually the stones are made of Basalt, as it contains a high concentration of iron and retains heat very well. The stone are immersed in water and then heated to an optimum temperature.The placement of hot stones on the back is done for a number of reasons. Heat helps back muscles relax and allows for the misuse to penetrate deeper into the tissues. It also helps promote circulation and stimulate healing. Stones are placed on key points of the back to relieve areas that commonly cause much of the back tension.
About Us
Studio 115 Massage is now offering Esthetics! Owner Brandy Noice has been in the field of massage therapy since 2005. She is a recent graduate of Tricocci University and is now offering full body waxing, microdermabrasion, facials, chemical peels, eyebrow Tinting, and so much more! She is versed in many modalities including Swedish, Deep Tissue, Myofascial release, Hot Stone, Reflexology, Prenatal, and Spa infused relaxation massage. Brandy is passionate about massage and Esthetics and it shows through her work. She uses her deep understanding of the body to get instant feedback. Brandy tailors each massage to the needs of her clients, often without words being spoken. Her calming presence and caring disposition add to the serenity of the treatment. Brandy has worked in a diversity of settings including a state of the art spa and a medical center. She is certified in medical massage by LMT Success group. Brandy's motto in life is live, breath, massage, and is excited to help others feel the same.