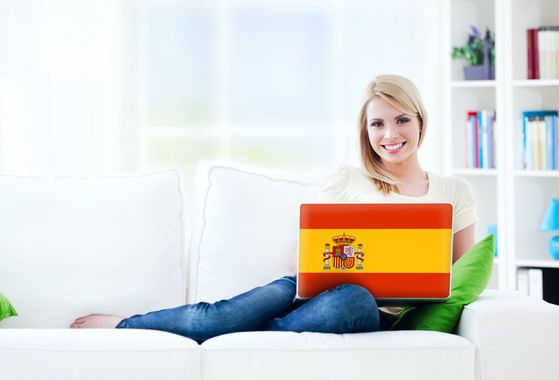 Description
EXPERIENCE
Cervantes Idiomas – over 10 years of experience in teaching Spanish by Spanish native speakers.
EXPERTISE
Our Program has been developed in close cooperation with the British Language Centre – a leading Adult Language Education Centre with multiple facilities and an official English Language Testing Centre for London Chamber of Commerce and Industry, TELC (The European Language Certificates) and Pearsonthe largest Educational company in the world (Financial Times Group).
EFFECTIVE TEACHING METHOD – The Natural Immersion Technique
It's a revolutionary way to allow you to acquire the Spanish Language effortlessly – with the grace and ease of a newborn – with unparalleled speed. Our program is based on the latest science of learning, the leading-edge of Language acquisition and has been tested and proven in our language programs and schools with literally thousands and thousands of students world-wide.
LANGUAGE CERTIFICATE WITH INTERNATIONAL RECOGNITION
Our student will receive an International Certificate of Proficiency in Spanish which is recognized by top international corporations such as BP, Volkswagen, Samsung, Toyota, Phillips, General Motors, LG, Allianz, Statoil, AXA, Hewlett-Packard, Fiat, Tesco, IBM and many others.
MONEY-BACK GUARANTEE
Cervantes Idiomas offers the same course curriculum as normal language courses at Cervantes Idiomas schools in Europe. Having the above in mind Cervantes Idiomas is the only online language school which offers a money back guarantee that its students will pass any, internationally recognized examination (B2) after completing the full, online course.
MOBILE FRIENDLY AND AVAILABLE IN MULTIPLE LANGUAGE INTERFACES
Our course can be used on laptops and any mobile devices (Windows, Mac, iPhone, iPad, Android) and students can choose an English, German or Spanish interface.
3 LEVELS OF STUDY – suitable for beginners up to Spanish fluency