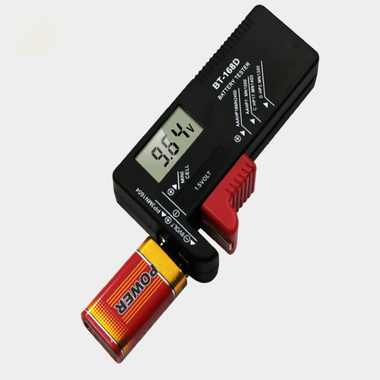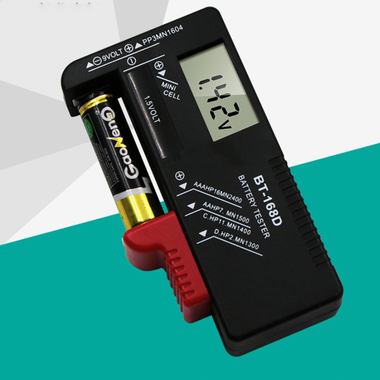 Description
Wait… don't just throw away your batteries just yet! So many times we are not sure if the battery is good to go or not, is it just low on charge or has completely run out and in a hurry we just let it go and order another one. Why waste time and money when there is a better way to test them all in seconds, whether you have any old or new rechargeable batteries and standard ones like 9V, 1.5V, the button batteries or the C, D, and the AA and or the AAA Batteries, old and new.
This battery tester is easy to use and has a universal appeal as it comes with an analog display that quickly and conveniently shows Green, Yellow, Or Red color for you to know the current status of the battery power at a glance. What is amazing, it does not require a battery to test other batteries, as it is powered by the battery you are testing, and that's what we call an All-Rounder No Battery Needed Battery Tester!
DETAILS: It comes in a soft, plastic carrying case. Tests all types of batteries, old and new. So practical, time-saving, and a money-saving little tester. Does not require a battery to test any of the other batteries. A must-have for your toolbox.