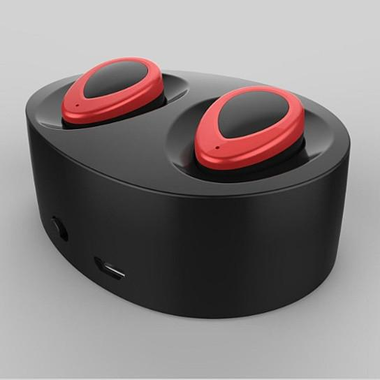 Description
Wireless Earbuds with high-Quality sound and storage case with the Self-Charging feature..
No more tangled wires. The earbuds are wireless left and Right headphones! These mini earbuds are light -weight and fit in your ears perfectly. The built-in audio chip balances the audio on both the earbuds giving you a single sound level that is close to the real sound.
The build in mic and voice command capability makes this ever more choice of wireless earbuds to own! The storage case has a built in charging connectivity to give you quick and safe storage and continues to charge to your ear bud headphones. Talk to Siri via it's almost hidden mic and get a clear voice on each and every call.
The case has built-in battery that will allow you to charge the Ear Buds anywhere when needed..
FEATURES: Bluetooth version:
V4.1. Built- in Mic compatible with voice commands.
Charging case Capacity:
500mAh (can be self-charging about 3) .
Transmission distance: 30 ft .
Continuous talk time: 4 hours. Standby time: 220 hours. Charging time: 2 hours.
Support: HSP, HFP, A2DP.