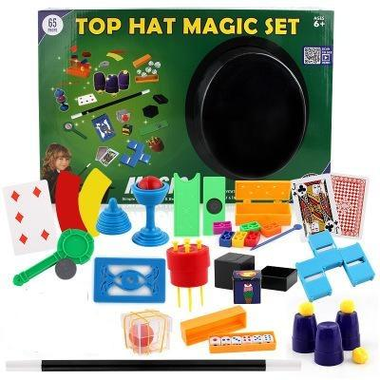 Description
Create a spell…
Pull a rabbit out of a hat, vanish the cards right before your eyes and multiply a single rope without cutting it and put it back together again with a wave of a magic wand…
This Magic Tool Box comes with an instruction booklet that teaches kids the magic tricks and it will not only engage them in hours of fun all summer long but will also turn them into professional magicians! Say the magic words "Abracadabra" and see the magic happen to believe it!
DETAILS: This magic toolbox comes with 65 props to create amazing tricks. It is for ages 6 and up who believe in magic.
Instructional video available online to showing step by step on how to use the props and perform each tricks. Great gifts for birthdays and Christmas.