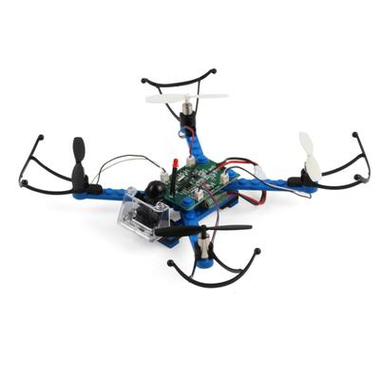 Description
Have hyperactive kids at home? Feed their brains with the STEM Project for kids 6 to 10 yrs old.
Instead of playing video games all the time, encourage your kids to develop a hobby that is an extension of gaming. It will not only enhance their hands-on practical skills but also encourage them to go outdoors and play in the sunshine. The UAV technology is on the rise and people are using drones for photography, it is only wiser to make your kids aware of the aerial stuff while having fun. This will make them innovative and who knows, it may become their career choice.
Why wait for their next birthday, give them their first drone this holiday season that they can build themselves and feel proud of their achievement!
DETAILS: All included building a real flying drone. Step by Step instructions.
Build our design or make your own.
STEM learning. Teaches aerodynamics and load balancing. Remote Control included Compatible with all major building block brands. 360 stunt flips.
Fun to build and feel proud of building a flying machine.
Multiple configurations.