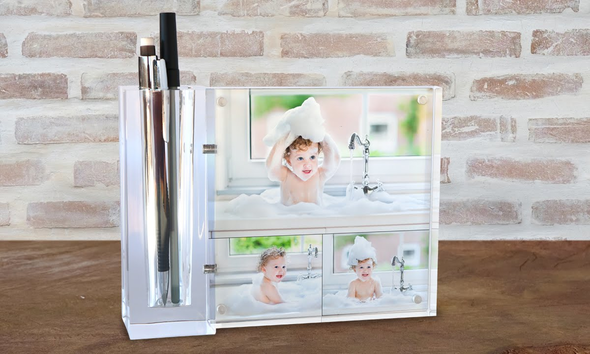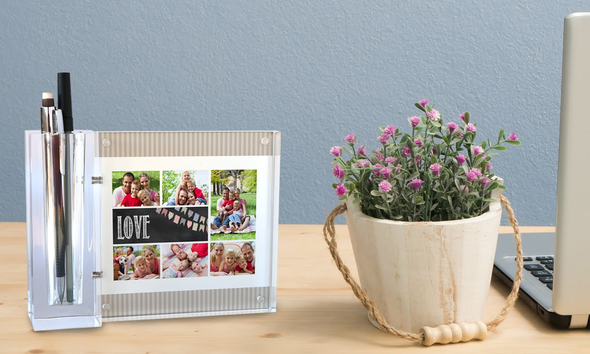 Description
Brighten up your desk at work with a photo of friends or loved ones. A personalized desk set keeps your pens and pencils in their place and has a beautiful photo tiles with a photo memory of your choosing on it. A custom pen and pencil holder is great for displaying a business logo at the office or for displaying a memory in your home office. Create a personalized pencil holder for your desk and keep your best memory alive for many years.
Acrylic Desk Set Details:
Two blocks of clear, premium acrylic, secured together with small neodymium magnets
Photo block is 5 × 5″ acrylic, 3/4″ thick with magnets that hold 5 × 5″ aluminum photo art to back of acrylic block
Additional acrylic block is 1.75 × 1.75 × 5″ designed to hold pens and pencils
Premium acrylic will not yellow over time
MailPix offers the largest selection of photo related products and services. Your satisfaction is always guaranteed. Order now and get a jump on the holiday rush.