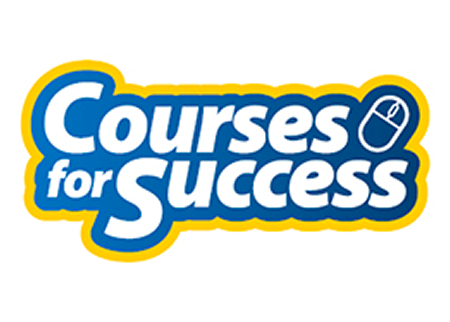 Description
Get Influence and Persuasion, Coaching and Mentoring, Performance Management: Managing Employee Performance, Building Your Self Esteem and Assertiveness Skills, Conversational Leadership, Time Management: Get Organized for Peak Performance, Goal Setting, The Professional Supervisor, Getting Stuff Done: Personal Development Boot Camp, The
ABC

's Of Supervising Others in this Bundle
1. Influence and Persuasion: Learn How To Speak Persuasively
When we talk about influence and persuasion, we often talk about marketing and sales. However, we influence in many ways and with great frequency. This course will teach you how to speak with influence and persuasion.
In this course, you will learn how to speak persuasively, communicate with confidence, build rapport, develop a strong presentation, and leverage storytelling. You'll also receive an introduction to basic neuro linguistic programming techniques.
After you complete this course, you will be able to:
Make decisions about using persuasion versus manipulation.
Apply the concepts of pushing and pulling when influencing others.
Describe different techniques for getting persuasive conversations and presentations underway.
Make a persuasive presentation by using the 5 S's.
Apply storytelling techniques to extend influence.
Leverage concepts of neuro linguistic programming in everyday influence and persuasion.
2. Coaching and Mentoring: Get the Best out of your Employees to Increase Productivity
Coaching is based on a partnership that involves giving both support and challenging opportunities to employees. Mentorship is a related skill that is often a part of coaching. It's about being a guide, offering wisdom and advice when it is needed. This course will cover both of these essential skills.
In this course, you will learn how coaching and mentoring differ from each other. You will also learn the key aspects of each skill as well as supporting skills (such as goal setting, communication, feedback techniques, and adult learning principles).
After you complete this course, you will be able to:
Understand how coaching can be used to develop your team.
Develop the coaching skills that help improve individual performance.
Demonstrate the behaviors and practices of an effective coach.
Recognize employees' strengths and give them the feedback they need to succeed.
Identify employee problems and ways you can help to correct them.
3. Performance Management – Managing Employee Performance: How How To Create A Motivating Environment For Your Employees
Inspiring someone to be their best is no easy task. How do you manage for optimum performance? How do you create a motivating environment that encourages people to go beyond their best? This course will give you some of those skills.
In this course, you will learn about the Shared Management Model, which helps the manager transfer motivation and responsibility for results to the employee. This course will cover all three phases of the model: preparing the employee for the job, motivating them to do it, and evaluating their performance.
After you complete this course, you will be able to:
Understand the role of goal setting in performance management.
Have tools to help your employees set and achieve goals.
Have a three-phase model that will help you prepare employees for peak performance, activate their inner motivation, and evaluate their skills.
Have a better knowledge of motivational tools and techniques.
4. Building Your Self Esteem and Assertiveness Skills: Learn Ways To Build Your Self-Esteem
Ayn Rand once said, The man who does not value himself, cannot value anything or anyone. This course will give you some techniques that can dramatically change how you feel about yourself and how you approach the world.

In this course, you will explore what self-esteem is and where low self-esteem comes from. You will also learn ways to build your self-esteem, get what you want, and make others feel better about themselves.
At the end of this course, you will be able to:
Recognize that you have worth, and are worthy of happiness.
Develop techniques for eliminating unhealthy thought patterns and replacing them with supportive patterns.
Learn how to turn negative thoughts into positive thoughts.
Learn how to make requests so that you get what you want.
Set goals that reflect your dreams and desires, and reinforce healthy patterns.
5. Conversational Leadership: Develop Your Conversational Leadership Skills
This course will help you develop your conversational leadership skills by focusing on meaningful conversations and communication. You will also learn about the World Café model, which you can use to foster input and conversation for any problem at hand.
Objectives
In this course, you will learn about the fundamental elements of meaningful conversations, the four-I model of organizational conversation, the conversational leadership framework, and the World Café model. All of these tools will help you become a conversational leader and build stronger teams in your workplace.
After you complete this course, you will be able to:
Understand the wisdom inherent in encouraging conversational leadership.
Describe the four I's of conversational leadership.
Apply the principles of conversational leadership to improve results.
Organize a simple World Café as an example of conversational leadership.
6. Time Management: Get Organized for Peak Performance
Time is money, the saying goes, and lots of it gets lost in disorganization and disruption. This course will give you some ways to get organized and make the most of your time.
In this course, you will learn how to organize your workflow and office space, use your planner effectively, and delegate some of your work to other people.
At the end of this course, you will be able to:
Better organize yourself and your workspace for peak efficiency.
Understand the importance of, and the most useful techniques for, setting and achieving goals.
Identify the right things to be doing and develop plans for doing them.
Learn what to delegate and how to delegate well.
Take control of things that can derail your workplace productivity.
7. Goal Setting: Learn How To Turn Your Dreams Into Reality
We all have things we want in life. This course will show you how to take the things that you dream about and wish for, and turn them into reality.
In this course, you will create your personal vision, identify your values, and make a bucket list. From there, you'll create goals with SPIRIT, set up support systems, learn how to deal with setbacks, and identify ways to get started on your journey right now.
At the end of this course, you will be able to:
Identify what's important to you in your life.
Use goal setting activities and appropriate language to articulate what you want in your life.
Explain what your dreams and goals are for both the short and long term.
Use motivating techniques to help you reach your goals.
Understand how to deal with setbacks.
8. The Professional Supervisor: Take Your Supervisory Skills To A Higher Level
Great leaders know that you must keep learning in order to be successful, especially if you are in a new role. This course will help you take your supervisory skills to a higher level.
In this course, you will learn how to plan effectively, build a high-performing team, motivate employees, provide effective feedback, delegate, and manage conflict. You will also receive an introduction to several leadership theories, including John Adair's action-centered leadership model, Paul Hersey and Ken Blanchard's Situational Leadership II® model, and Velsoft's signature leadership assessment.
After you complete this course, you will be able to:
Clarify the scope and nature of a supervisory position.
Learn some ways to deal with the challenges of the role.
Recognize the responsibilities you have as a supervisor, to yourself, your team, and your organization.
Learn key techniques to help you plan and prioritize effectively.
Acquire a basic understanding of leadership, team building, communication, and motivation, and what part they play in effective supervision.
Develop strategies for motivating your team, giving feedback, and resolving conflict.
9. Getting Stuff Done – Personal Development Boot Camp: Learn Personal Efficiency And Productivity
Like any other personal challenge, time management requires a customized system that works for you. This course will give you a number of organizational tools and techniques to consider. At the end of the course, you will have a personal productivity plan that you can apply right away.
To start this course, you'll explore what personal efficiency is all about, as well as useful attitudes and skills that you might want to develop. Then, you'll outline your vision statement, dreams, and goals. Next, you'll learn about the 80/20 system, what characteristics your organizational system should have, how to design a functional workspace, and techniques for organizing your daily to-do items. You'll also learn how to set up and maintain information management systems (both physical and virtual), prioritize tasks, create routines, and tackle procrastination. Finally, you'll learn how to get organized at home.
After you complete this course, you will be able to:
Identify what personal efficiency is, what skill sets can improve your personal productivity, and what attitudes we should cultivate.
Explain why multi-tasking is a myth.
Describe what role long-term goals play in short-term efficiency.
Share a personal vision and develop dreams and goals from it.
Apply the 80/20 rule and learn how it should affect planning.
Identify the characteristics of a good organizational system.
Develop a plan for an efficient workspace, including a customized information center and a filing system.
Apply a system that will allow you to process any type of information that crosses your desk, including e-mail, electronic files, paper files, voice mail, text messages, and drop-in visitors..
Use the Eisenhower principle to prioritize work.
Say no.
Use routines to simplify your life.
Understand why you procrastinate and develop methods for tackling tasks.
Apply ideas and tools to make your household more productive and efficient.
10. The
ABC

's Of Supervising Others: Learn To Overcome Problems You Encounter As A Workplace Leader

Congratulations: you've just been promoted to team supervisor! Has the panic set in yet? Don't worry! This course will teach you all the skills that you need to be successful in your new role.
Objectives

This course will help you overcome many of the problems that you will encounter as a workplace leader. Topics include transitioning to a supervisory role, attitudes to cultivate, setting goals, personal productivity, communication skills, feedback techniques, conflict resolution, managing difficult conversations, and establishing credibility.

After you complete this course, you will be able to:
Adjust to the supervisor's role with confidence.
Develop your skills in listening, asking questions, resolving conflict, and giving feedback to employees.
Identify key attitudes that you can develop to enhance your supervisory skills.
Use time management and planning techniques to maximize your success.
Develop a technique for giving instructions that are clear and understood.
Understand the importance of developing good relationships with employees and peers, so you are seen as fair and consistent.
Receive Lifetime Access to Course Materials, so you can review at any time.
For comprehensive information on units of study click the units of study tab above.
This is an incredible opportunity to invest in yourself and your future, sharpen your training skills and learn what it takes to create your own success with Courses For Success Today!
Course Fast Facts:
All courses are easy to follow and understand
Only 6 to 8 hours of study is required per course
Unlimited lifetime access to course materials
Study as many courses as you want
Delivered 100% on-line and accessible 24/7 from any computer or smartphone
You can study from home or at work, at your own pace, in your own time
Certificates (

IAOTS

Accredited)