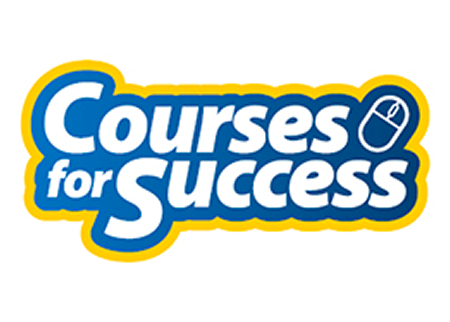 Description
Personal Career Growth
Personal Career Growth Training Bundle is a great guide to the success of your career. It provides you 4 incredbile courses dealing with how to enhance your creativity, increase productivity and branding yourself
This incredible bundle consists of 4 courses, Certificates in Create Personal Success Online Course, Personal Branding Online Course, Personal Productivity Online Course and Developing Creativity Online Course.
Starting with Create Personal Success Course, we take you through how to draw mental pictures to visualize your goals and how to bring them into reality.You will learn how to become not just a positive but possibility thinker and pinpoint what your purpose in life will be.
Personal Branding course helps you identify your assets, characteristics, strengths, and skills as an individual. Understanding Personal Branding will provide advantages in your personal and professional lives. Branding is a mix of how you present yourself and how others see you. It is important to be aware of how you are viewed.
Then follow it up with Personal Productivity Course. This course will help you learn new ways to organize your time for a more productive life. It will also show you some techniques for rebalancing your energy levels. It's time to exhale stale, old ideas. And, inhale new inspiration for joyful living that produces quality outcomes.
Lastly the Developing Creativity course. It will help you learn how to remove barriers that block or limit your creativity. You will improve your imagination, divergent thinking, and mental flexibility. You will learn mind mapping, individual brainstorming, and when to recognize and look for what inspires you to be more creative.
Emotional Intelligence
Emotional Intelligence & Stress Management Training Bundle is a an incredible tool that will guide you in understanding you emotions, how to control anger, stress and resolving conflicts. It will also help you know what are the consequences of unchecked emotion and how it affect your productivity and success.
This incredible bundle consists of 4 courses, Certificates in Emotional Intelligence Online Course, Stress Management Online Course, Conflict Resolution Online Course and Anger Management Online Course.
Starting with Emotional Intelligence Online Course, you will gain a better understanding of self-management and self-awareness. This in turn will give you better insight and control over your actions and emotions. With a greater understanding of emotions you will experience a positive impact on your professional and personal lives.
The Stress Management course will give you a three-option method for addressing any stressful situation, as well as a toolbox of personal skills, including using routines, relaxation techniques, and a stress log system. You will also understand what lifestyle elements they can change to reduce stress.
Conflict resolution course grew out of the belief that there are better options than using violence or going to court. Today, conflict resolution is used in a wide range of industries covering an array of different situations. This course will demonstrate the six-step process to resolve conflicts of any size.
Lastly the Anger Management course. It will give you that constructive approach. You will learn how to identify anger triggers and what to do when they get angry. Through specific coping and planning techniques, anger can become a positive tool.